Deep discounts exist out there. But it may take some searching to find the ones that are actual deals. The stores did not do exactly what they wanted on Black Friday. The sales did not turn out in the same volume that they had been expecting and they actually had more window shoppers than they had anticipated. The deals are cropping up on line in the web world faster and faster - but you need to be safe while shopping!
First things first. Stay safe. Keep your wits and watch your step. Here are a few simple things to keep in mind while shopping and scanning the Internet for those Cyber Deals.
(If you already feel you have a good handle on internet security go ahead and skip to the bottom for the Cyber Monday deal listings!)

There are some devious minded folks in the cyber world. They are after your credit card numbers, your bank account information and what ever other information they can dupe you into giving them. Watch out for phishing. These cyber bad guys will be attempting to gain access to your accounts using several of there better scams during this Holiday season. The con-artists will be baiting and attempting to set there hooks by using spoof web sites. Be Careful. There are many spoof websites that have been active for some time. With our economy in the turmoil that it is we should expect that there will be even more as we move forward and get deeper into the Holiday season. For example we all know google.com but there is also a squat site called agoogle.com and also googlee.com (schemers like to use incorrect spellings for websites - the site will look the same as the real site) If you find one of these phising sites report it. The US Government takes these types of crime very seriously. You can report this type of site by
clicking here.
Make sure you recognise the address that is in your browser, but
Do Not
rely only on the text in the address bar as an indication that you are at the site you think you are. There are several ways to get the address bar in a browser to display something other than the site you are on.
If it is a transaction site, bank account or credit card site, log in or account site of some type -
Before
you submit any personal information, ensure that you are indeed on the Web site you intend to be on.
Secure site lock icon.
If the lock is closed, then the site uses encryption. Double-click the lock icon to display the security certificate for the site. This certificate is proof of the identity for the site. When you check the certificate, the name following
Issued to
should match the site that you think you are on. If the name differs, you may be on a spoofed site.
A secure Website uses the Secure Socket Layer (SSL) protocol to securely transmit information on the Internet. SSL creates a secure channel between your computer and the Web site's server. The SSL setting in your Web browsers is turned on by default. This means that you do not need to turn it on.
The easiest way to identify a secure website is by the Web address in the URL (Uniform Resource Locator). If the Web address begins with https://, then you're in a secure site. If the address begins with http:// (without the "s"), then you are in a non-secure Website. Also, your browser displays a padlock icon to indicate you are in a secure site. Usually, this icon is displayed near the bottom of the browser window.
The Cyber crooks will be casting lines into more than just spoof websites this year. There will be a large increase in the old fashioned bank account e-mails and the shopping spree con e-mails. Do not let these e-mails fool you into giving up your information.
Be cautious about clicking links in e-mail messages or in ads from retailers you don't recognize or trust. If you have any doubt about a link, do not click it.
Instead, type the Web site address directly into the address bar of your Web browser, or try to confirm that the link is legitimate. Remember, if an offer sounds too good to be true, it probably is.
The best way to deal with this type of problem is to have a good defense in place to handle it. Good antivirus software includes anti phishing and anti mal ware into one package. If you do not have anti virus software installed on your pc currently - this is probably not the time to go online shopping for cyber deals because you may get much more than you are looking for. If you are looking for Anti Virus and Anti Spyware software I would recommend the following:
Now lets move on to the Cyber Monday deals!
Cyber Monday Here it comes! Save money and time - I have put together a list of the top online companies with the top discounts and biggest holiday deals that are out there! They are real links! no scam links or spoofs. I check each link and would never post anything that would be harmful on any of my blogs or web sites.
I receive special discount advertisements from many of the retailers you see below. I will break the listings out in categories. If you should discover any problems or broken links let me know! I will be checking all of the links throughout the weekend and throughout the day on Monday.
Enjoy Cyber Monday! If you spot more deals let me know and I will see what I can do to help everyone else out! Lets make this an enjoyable shopping experience and make all or your gift giving dreams come true for the holiday season 2008!
Of course today is still Black Friday - and Walmart is running a special that will only last as long as the supply of items lasts! See what savings are still available!

Overstock sells discount, brand-name merchandise up to 57% off the suggested retail price and ships every product, big or small, for only $2.95! With over 750,000 products in stock, you are sure to find exactly what you are looking for at the Great Big O.
You can choose from bed-and-bath, home decor, furniture, handmade goods, kitchenware, watches, jewelry, computers and electronics, sporting goods, apparel and designer accessories and more! But, the unbeatable prices don't stop there; Overstock.com also has great deals on books, magazines, CD's, DVD's, videocassettes and video games! With a best price guarantee on all their products!
The Cyber Monday Sale link is right here -
Cyber Monday Landing Page
- It is not live yet but it is static!
Do you have someone who is difficult to buy for? Just don't know what to give? Try giving a gift card! You still get the satisfaction of giving a gift and your loved one gets to choose what they get! It's a win win for both of you!
Are you shopping for someone who is environmentally conscious? Are you having trouble finding something that fits the bill? See if these Green Conscious Gifts will work for your Cyber Monday gift buying ideas.
Are you shopping for a real do it yourself type? Does your do it yourself-er drink Beer? How about combining the hobby with some pass time enjoyment allowing them to enjoy your gift year round. Try giving a home brewing kit. Don't go with any home brew kit company. Give America's #1 Home Brewing System. They have taken the guess work out of the brewing system allowing your do it yourselfer to actually enjoy the satisfaction of making and drinking a
GOOD HOME BREW!
With the idea of giving a gift that can be enjoyed all year long - are you looking for a gift for a movie lover? Do they have a DVD Player? They might enjoy being able to see the latest movies as they come out on DVD with no late fee's all for a flat monthly fee! Netflix is the world's largest online DVD movie rental service, offering more than 8 million members access to more than 100,000 titles. You can set up and buy an account in the name of your movie lover and they can go online and select the movies they will receive! Take a look at all the options available!
If you would rather give movies that they can keep try these links:
Save 20% when giving DVDs to your holiday movie lover
Did someone just get or are they about to get a Blue Ray disc player? This link will save you up to 30% on over 700 titles of Blue Ray Discs!
Are you thinking about giving jewelry this year? This advertiser has given my readers early acess to the Cyber Monday deals they are going to run! 20% off and it is live right now! Make sure you enter the code shown in the ad when you are ready to check out!
Planning on traveling to see someone or is someone going to be traveling to see you? Are you going to be travelling to see loved ones or extended family or distant friends for the holidays? Save some money on your plans. This site will allow you to compare the prices from thirty different travel discount sites at once! The money you save on travel can put more gifts under the tree!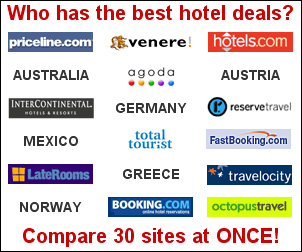 Many more deals
are showing up in my inbox from my advertisers as we speak. I will be posting more through out the weekend as soon as I have reviewed them.
Check back often!***This just came in -
I was able to review and verify this set of deals just a few moments ago -
eSportsonline is running a special 20% to 50% off PLUS Free shipping on orders totaling over $50! eSportsonline carries more than just outdoor sporting goods. eSportsonline carries equipment for every sport including baseball, basketball, football, lacrosse, soccer, softball, tennis, volleyball, gymnastics, weight lifting, archery and much more. They also carry a wide variety of Games such as Ping Pong, Air Hockey and Pool Tables. They even have Outdoor Lawn games like Croquet, Badminton, Bocce Ball, Horseshoes and the most popular
board games
!
For this Holiday Season they have Free shipping on orders $50+ and
low
shipping costs on orders less than $50! They carry the Top Brand sporting equipment and board games at very low prices. Most purchases ship within 24 hours and they offer Real-time order tracking along with safe, secure online ordering and live customer support!